Spread the Love - Support Four A's Syringe Access Program (FASAP) State-Wide!
Four A's Syringe Access Program is proud to be Alaska's largest Syringe Access Program, giving people across the state access to safe injection supplies, condoms, HIV/Hep C Testing, safe disposal of used syringes, and education on how to reduce their risk and stay healthy, all at no cost to the participants.
To keep our prevention services free and increase accessibility, we rely on caring community members like you. Valentine's Day is just around the corner and what better way to spread the love than to give individuals in your community the gift of staying safe and healthy! Donate today and receive your choice of an "I Love Harm Reduction" or "I Love People Who Use Drugs " t-shirt.
Four A's is proud to support a Harm Reduction Model through our HIV Prevention Services. Harm Reduction strategies seek to reduce the risk and mortality associated with substance misuse for those in which abstinence is not an immediate and/or feasible goal. Four A's loves and supports drug users and are thankful for community members like you who are invested in the health and well-being of our neighbors.
T-Shirts will be printed to order, please allow 4 weeks from the end of the campaign to receive your shirt. Both shirts are black, unisex, and the fabric is a soft, Jersey-knit cotton/polyester blend. Size XS-4XL available. Designed by local artist, Hagen Atkins.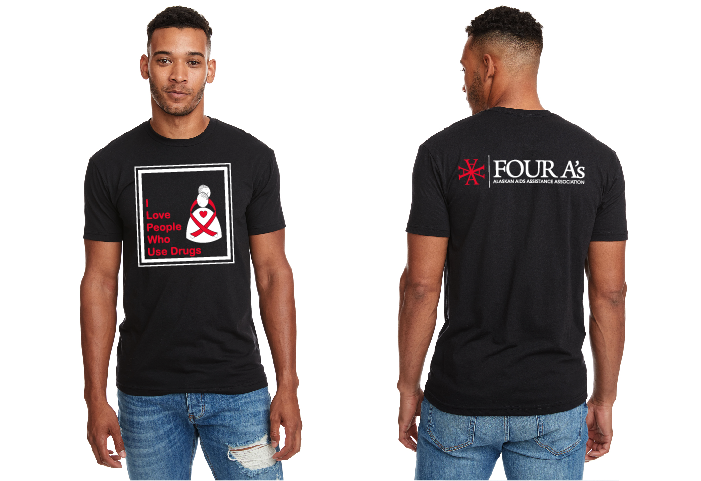 I Love People Who Use Drugs Model Mock Up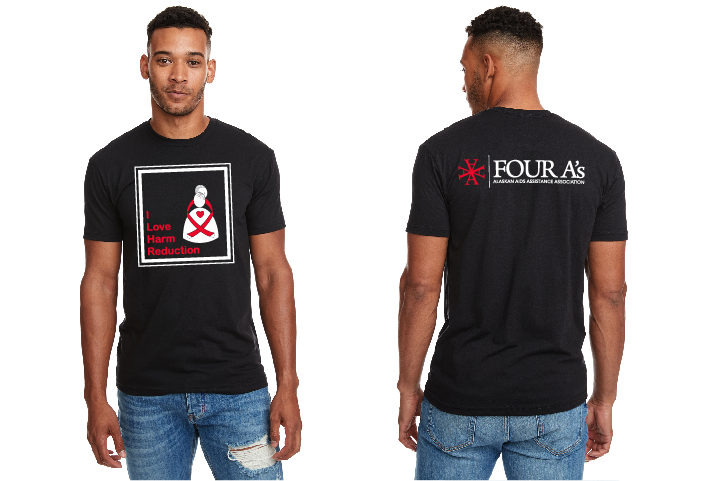 I Love Harm Reduction Model Mock Up
I Love People Who Use Drugs T Shirt Design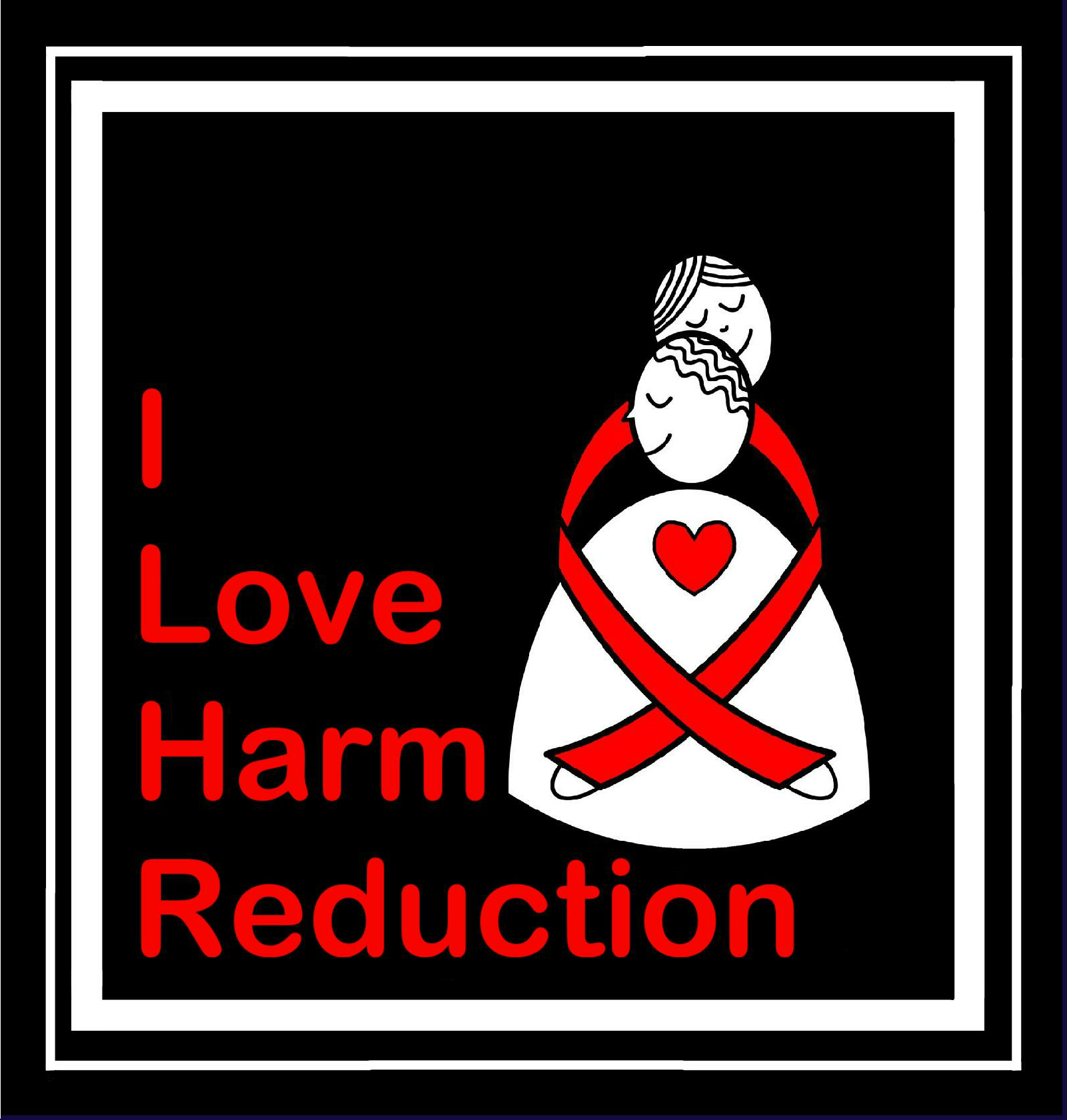 I Love Harm Reduction T Shirt Design