How It Works:
Drop-in basis:
Bring in your used syringes, receive new syringes and works.
Four A's Syringe Access Program is a safe, legal, non-judgmental place to collect free injection supplies confidentially. Non-identifying information (gender, age range, race and zip code) is recorded for funding purposes.
Supplies Available:
Syringes
Cookers
Cottons
Tourniquets
Alcohol swabs
All Clients Offered:
Free HIV and Hepatitis C testing
Risk Reduction Counseling
Condoms
Referral to STI/STD clinic
Safe sharps disposal
Referrals to addiction treatment and recovery programs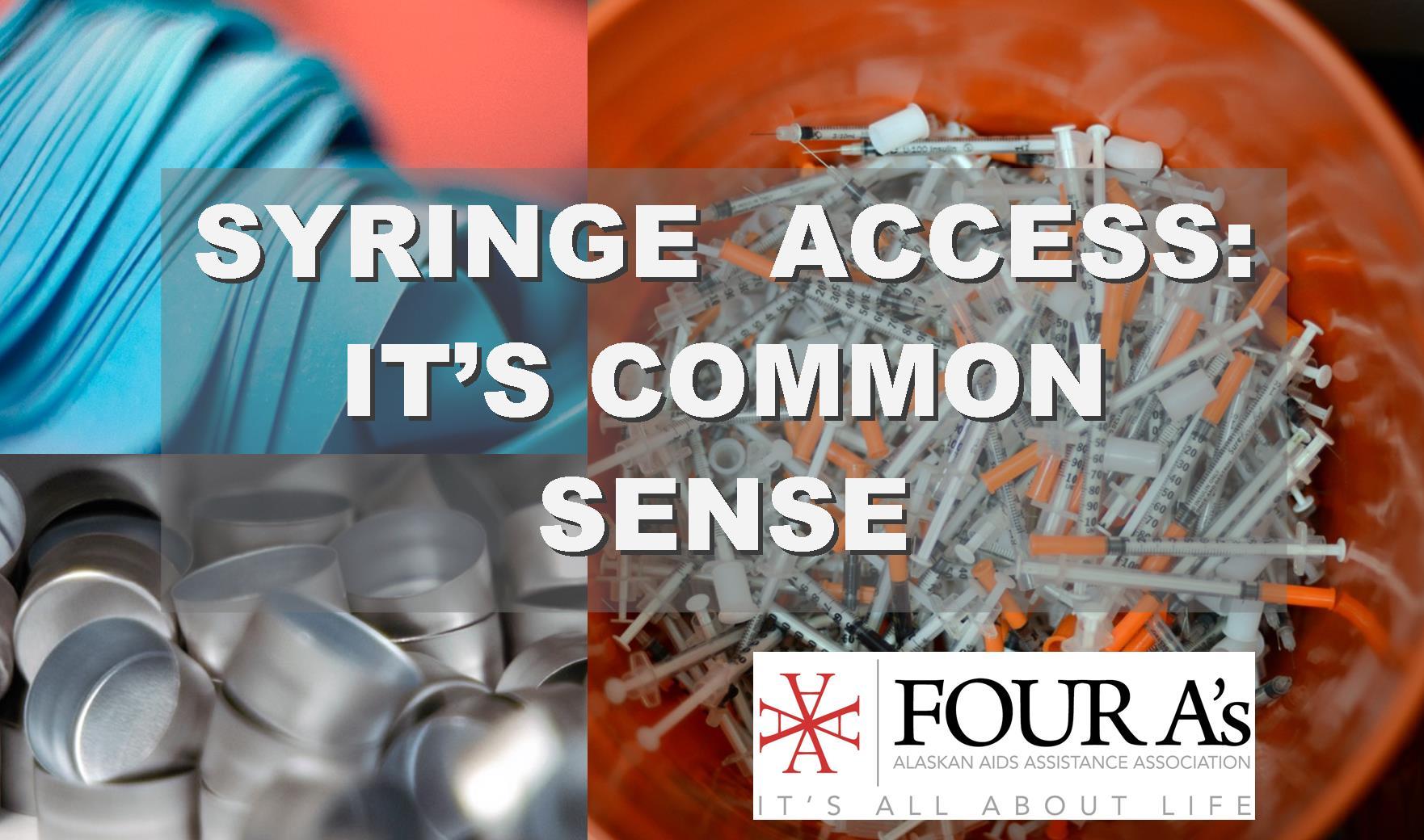 A donation to the Four A's Syringe Access Program can help make your community safer by reducing the spread of HIV and other infections through injection drug use.
Locations:
Anchorage
Monday
Four A's Office: 3:00pm - 4:45pm
Tuesday
Four A's Office: 3:00pm - 5:45pm
Mobile Exchange: Mat-Su Valley 12pm - 2pm, by appointment only, please call (907)744-6877
Wednesday
Mobile Exchange:
Brother Francis Shelter
, parking lot, 9:30am - 12:30pm
Four A's Office: 3:00pm - 5:45pm
Thursday
Four A's Office: 3:00pm - 5:45pm
Friday
Mobile Exchange:
Brother Francis Shelter
, parking lot, 9:30am - 12:30pm
Four A's Office: 3:00pm - 5:45pm
Juneau
Four A's Juneau office
174 S. Franklin Street, Suite 207
Juneau, AK 99801
Monday
3:00pm - 6:00pm
Wednesday
12:00pm - 2:00pm
Thursday
3:00pm - 6:00pm